Chroma ranked among Top 40 Best Taiwan Global Brands 2022 for the fourth consecutive year with a brand value increase of 19% compared to 2021. Based on Interbrand's appraisal model for the Global Top 100 Brand Survey, this evaluation combines quantitative financial analysis and qualitative structural analysis of brand management. The Taiwanese Ministry of Economic Affairs (MOEA) organizes the brand survey every year to help Taiwanese companies assess their brand from an international perspective, and use their brand positioning in the global market as a growth indicator in their pursuit of international brand value.
Continuous Innovation
Chroma is a leading manufacturer of precision electronic measurement instruments, automated test systems, smart manufacturing systems, and comprehensive turnkey solutions for test & measurement automation. As we hone our core competencies, we are developing test solutions for semiconductor advanced process testing, High Performance Computing (HPC) chips, 5G, AIoT, biometric 3D sensors, electric vehicles, green technology, and AR/VR headset metaverse applications, and recently made our foray into the life science market.
Chroma is actively breaking the mold of traditional B2B marketing and creating a new marketing model, which includes collaboration with YouTubers, MR (Mixed Reality) technology with which users can explore Chroma test equipment in an immersive virtual environment, and customer-tailored online and offline seminars that enhance B2B customer engagement. Last but not least, customers can view our Virtual Chroma exhibition or take the audio tour for a novel and refreshing brand experience.
Sustainable Development
This year, we have established the Chroma Foundation, our ESG Office, and the Chroma ESG Working Group to implement sustainable development in seven areas: corporate governance, products and innovation, workplace happiness, social participation, sustainable environment, suppliers and partners, and climate change issues.
With a strong focus on people, Chroma is committed to encouraging young students to engage in R&D and apply their creativity in the field of precision measurement, thereby promoting the advancement and innovation of precision machinery and measurement technology. This year, we organized the first "Chroma Precision Machinery and Measurement Technology Paper Award", followed by a festive dinner held to publicly recognize the winners. The best in industry, government and academia were invited to witness advancements and innovations in precision machinery and measurement technology.
Chroma has proven to be resilient and adaptable in the face of adversity after three years of epidemic and worldwide political and economic instability. We remain steadfast in our commitment to "actively developing world-class products". To ensure that Chroma maintains its position as an industry leader, we will continue to push the boundaries of innovation, work hard to earn our customers' trust, and build the value of the Chroma brand.
▲William Chang (right), Special Assistant to the CEO of Chroma ATE, receives the 2022 Top 40 Best Taiwan Global Brand Certificate from Chung-Pin Chou, Secretary General of Industrial Development Bureau, Ministry of Economic Affairs.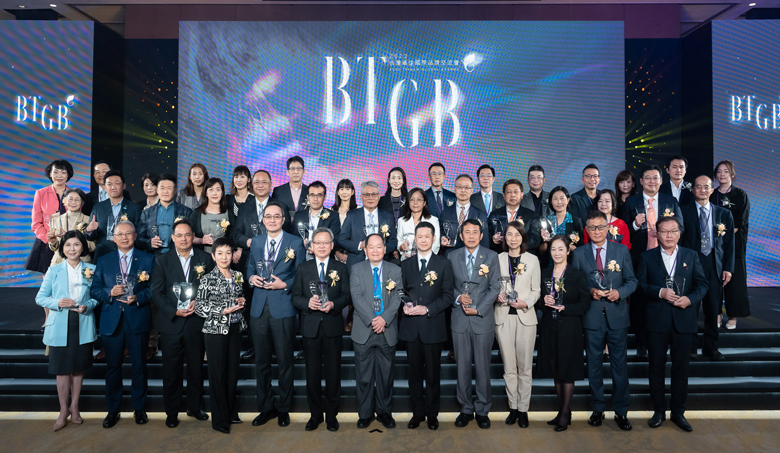 ▲Group photo of the Top 40 Global Brands of Taiwan.